GP Block Meerut, India – Haunted Place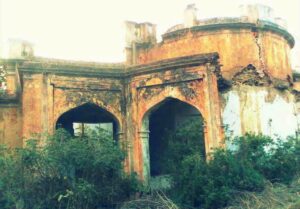 The city of Meerut in the State of Uttar Pradesh has an interesting story of a haunted building. The city is now in the take-off stage of getting modernized with lots of infrastructural activities gaining momentum. The GP block has one building that stands out from the rest in terms of peace and its mysterious activities.

A flashback about the city of Meerut reveals that the city was inhabited by lady Mandodari (Demon kind Ravana's wife) and hence, it is also called "Ravan ka Sasural" – the in-law's place of Ravana. The mythology mentions that demon king Mayasura, also the father of Mandodari ruled over the city. He was an excellent architect and was blessed with the ability to melt huge stones to get the buildings done as per his architectural tastes. He along with his subordinates took extreme steps to construct buildings with architectural marvel. Devi Mandodari used to worship goddess Chandi in one of the temples in Nauchandi's ground.  

The GP block is estimated to be constructed in close proximity to the ground, though no specific evidence of the fact is established. The building has 4 floors and locals do not even remember who lived in the building. Many do not even believe that life existed at all in the ruined building of the GP block. The passersby vouch of having seen about four to five men sitting around table playing cards and enjoying with beer. 

Also, a woman clad in red clothes is seen. This activity is observed by many people, but the 4 men inside the building were never seen during the day. The mysterious men sit around on different floors of the building and sometimes occupy the terrace also. Passersby even fear to take the road in the peripherals of the building for the fear of the mysterious men. It is also to be noted that the men are apparently described as ghosts and they are harmless. The mystery surrounds the building even today and hence the building gets the distinct status of being one of the top 10 haunted places in India.