Greater Kailash's House No: W-3 in Delhi is a Place of Paranormal Activity – Top10 Contents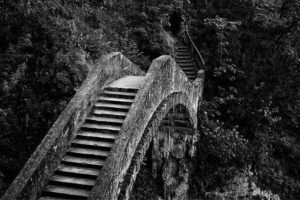 Since recently no such haunted places in Delhi were discovered and noticed until the unusual happenings held in Greater Kailash I area. The house which came into the notice for being a haunted mansion is in the W Block of this colony just opposite the nearby police station. Inhabitants nearby the area, claimed that some supernatural powers did stay inside that home and most often they could realize unusual activities held there.

Such apprehensions came into notice once unusual scenes were realized by them and the investigating teams were convinced for such things. Keeping in view such unusual happenings held previously the investigating team tried to find out clues through unearthing its history.

Most Famous Haunted House

Investigators came to know of this famous of the haunted place in Delhi in Greater Kailash and through their investigations, they came to know that it was here that an elderly couple was murdered ruthlessly a few years ago. Police had found their decomposed bodies in an under-water tank which was literally a horrible scene to see. Investigating teams had tried to find out their close relatives but found none. They had later highlighted the issue by publishing into newspaper ads to search their legitimate relatives who could show up to bring some clue about their murders.

Although some people came forward to prove their "so-called kinships" with the murdered elderly couple with an intention to claim such a beautiful house they were kicked out due to the unavailability of sufficient proofs from their end. None were given permission to enter into the house or have possession in the absence of any evidence. Since then this unclaimed house has become one of the famous haunted places in Delhi where people hear different types of unusual sounds.

Those staying nearby this house often claimed that they would often hear various types of sounds that could be sobs or screams to frighten onlookers. A good number of masses also claimed that they had even felt the presence of shadows in a house that had no masters. Such a frightening scene has made this house one of the haunted places in the city.

Other Haunted Houses

According to investigators, the unclaimed house in Greater Kailash is not the only haunted house. One more such house out of the many haunted places in Delhi that came into notice is a Janak Puri based unclaimed house. It is still not clear if such stories have been cooked up or there is any reality in them. The inhabitants nearby have often claimed for that and indicated the presence of someone who was otherwise suspicious and unusual.

Ironically no such concrete evidence has been found yet. A Lodhi Colony based house is one more such house in Delhi declared haunted. It is still not confirmed if such cases are rumor-mongering or something else but cases of haunting houses have scared many people in national capital Delhi where investigators search the real story behind them.